By kasept. Filed in
Uncategorized
|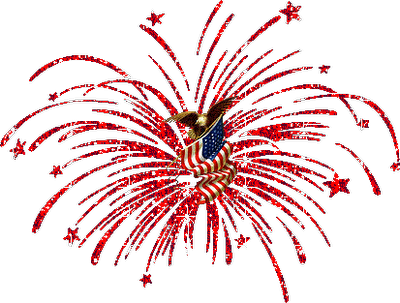 BELMONT PARK
POST-SCRATCHES
4th: Endear-R, F&M-3+, 8.5f (P3, DD)
Best Value: #5 Opus A 4-1 2nd
Next Best: #1a Tiz the Argument 8-5 3rd
Exotics Use: #2 R Gypsy Gold 2-1 WON ($6.70)
5th: MSW, 2yo-F, 5f (P6, P3, DD)
Some quality pedigrees signed on and certainly the group of firsters starts with Pletcher-Robsham's Sweet N Discreet (6-5), a full sis to Discreet Dancer and half to Travelin Man. But there's plenty of other prospects here based on heritage including Clement's Native One, by win-early sire Indian Charlie and a half to stakes winners Banker's Buy (Distorted Humor), Glacken's Gal (Smoke Glacken), City Dweller (Carson City). Must overcome inside post but this is 5f and sharp break puts her in plus position. The value and the pick.
Dutrow-Jay Em Ess entry (by Hard Spun & Tapit) could be potent no matter which of the pair Rick sends with Ramon. Albertrani brings first Nobiz Like Shobiz I'm seeing to the fray, a true top/bottom homebred from Mrs. Valando given she authored the pages of the sire and dam herself. Zito adds Distortion SCR'D to this heady group, a Distorted Humor chestnut out of 3x stake winner Misty Rosette who exchanged decisions with Swap Fliparoo in 2006, dusting her in the G3 Old Hat for Jim Chapman before finishing behind her in the G1 Test..
Best Value: #2 Native One 6-1 WON ($9.30)
Next Best: #7 Sweet N Discreet 6-5 2nd
Exotics Use: #1a Minx 5-1 4th
6th: MDN CLM, F&M-3+, 6f-IT (G/S, P3, DD)
#6 Galaxy Jet (10-1) is one of several Peggy Vandervoort products that has moved in recent weeks from Campo Jr. barn, this one going to Carlos Martin. Younger half brother Jet Set Cat won in first try under Mitch Friedman's care last week at a generous 15-2 and was claimed by Chris Englehardt. Galaxy Jet was beaten a scant 2 lengths v. state bred MSW company 6/16 and now drops to $25k open claiming maidens. As a sidebar in today's 2nd race, Friedman has Ralph Bianculi's #8 La Busta (also 10-1) making her first start since leaving the Campo shed..
Best Value: #6 Galaxy Jet 10-1 3rd
Next Best: #4 Richbelle 5-2 2nd
Exotics Use: #5 Our Pink Ribbon 5-1 4th
Super Add: #2 Monticello Doll 20-1 WON ($54.00)
7th: NY-ALW/N1X, F&M-3+, 1m-T (P4, P3, DD)
Most Likely: #8 Inimitable Romanee 2-1 WON ($5.40)
Best Value: #4 Mah Jong Madness 6-1 3rd
Next Best: #1 (POE) Love Stanza Chance 8-1 6th
Exotics Use: #6 Quiet Ending 5-2 4th
8th: CLM, 3+, 6f (P3, DD)
Irksome group of conditioned claimers..
Most Likely: #1x Remand 2-1 6th
Best Value: #9 Tom Cat Allie 12-1 7th
Next Best: #4 Bomber Boy 6-1 2nd
Exotics Use: #2 A Boy Named Em 6-1 5th
9th: 27th Poker (G3), 3+, 1m-T (DD)
SCR #4 Monument Hill who runs at MTH in the Red Bank..
ATR listeners got great insight from Andy Serling Tuesday about the kind of horse to consider as a price play in a race like this. Andy will use the Green Hills homebred #10 Voodoo Storm (10-1) with favored Compliance Officer because the McGaughey trainee has been much better in his return to the grass as a 4yo and looks to have upside yet. By Storm Cat, the colt is out of the truly outstanding Voodoo Dancer (Kingmambo) who won more than she lost for Clement (21/11-4-2; $1.4MM) and counted the Diana, Garden City, Palomar and Beverly Hills among her 7 graded stakes victories. Voodoo Storm was a little slow at 2 and through most of his 3yo season, but began to improve later in the year and turned the corner at Keeneland in April with a grass ALW score. The late runner missed rallying late here 5/13 under Leparoux and get Rosario today in a spot where the pace up front should be no less than solid..
Most Likely: #1 Compliance Officer 5-2 2nd
Best Value: #10 Voodoo Storm 10-1 6th
Next Best: #9 Right One 3-1 5th
Exotics Use: #6 Clear Attempt 6-1 WON ($19.80)
10th: NY-MSW, 3+, 1m-T
As I said yesterday, #7 Trainingforsuccess (15-1) SCR'D and #8 Frisky Cat (10-1) are as good and as plausible as 2-1 fave #11 Windafull. Hell, 30-1 Professor Chaos from Kerry Metiver, saving ground and getting the 5# is nearly as likely as Windafull and the next couple of ML choices..
Best Value: #8 Frisky Cat 10-1 6th
Next Best: #11 Windafull 2-1 WON ($5.30)
Exotics Use: #1 Professor Chaos 30-1 5th
Super Add: #5 Papa Tom 20-1 4th
<$50 P4 Play:
7: 1-4-8
8: 1-2-4-9
9: 1
10: 1-3-5-7-8-9-11-12
3x4x1x8 = 96 x .50 = $48
x .50 = $48
Good luck!
Steve