Tag Archive
Aqueduct
Arlington
Belmont Park
Breeders' Cup
Carryover
Churchill Downs
Delaware Park
Del Mar
Delta Downs
Diana
Dubai World Cup
Fair Grounds
Florida Derby
Fountain of Youth
Gulfstream
Hi-5 C/O
Indiana Grand
Keeneland
Kentucky Derby
Kentucky Downs
Kentucky Oaks
Laurel Park
Los Alamitos
Louisiana Derby
Monmouth Park
NHC
Oaklawn
Opening Day
P5
P6
Parx
Penn National
Pimlico
Preakness
Rainbow 6
Sanford
Santa Anita
Saratoga
Single 6
Spiral
Stronach 5
Tampa Bay
Travers
Turfway Park
Woodbine
CHURCHILL DOWNS
POST-SCRATCHES
3rd: CLM, 4+, 7f (.20 P6, P3, DD)
$385k Must Pay P6 C/O starts here..
You know I'm a sucker for the triple whammy and Boyd Crowder adds a few more to the karma moves dropping down, cutting back, going turf to dirt and putting blinkers on. Plus Walsh reaches for his go to guy in Lanerie..
Best Value: #4 Boyd Crowder 9-2
Next Best: #7 Tiznoble 5-1
Exotics Use: #8 Chief of Staff 7-2
Super Add: #5 Catanova 9-2
4th: ALW/N1X, 3+, 5f-T (P5, P3, DD)
Very competitive group with a few trying the lawn for the first time..
Most Likely: #5 Zipp On By 7-2
Best Value: #6 Mutation 20-1
Next Best: #2 El Venue 10-1
Exotics Use: #3 …
Cold, wet day at the Downs for Oaks and hopes for a cleaner Derby forecast have not materialized.. The early situation is detailed below and looks impossible now that track won't be wet by 6:46p feature post. Turf holding up well though and the grass stakes should be terrific. Other than strong rail opportunities, (utilized by Mena for instance on the Wes Hawley 30-1 ALW upsetter), main track was pretty fair as evidenced by the Abel Tasman's wide last-to-first Oaks rally under Mike Smith. No monster scores Friday, but a few helpful pops, especially the early P3, made for an OK wagering day. Hope everyone did well. Let's make the most of Derby Day!
TRACK: SLOPPY
TURF: GOOD (Lane 1, on the …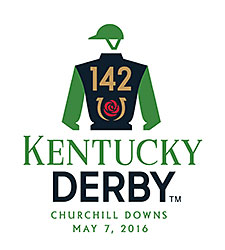 CHURCHILL DOWNS
POST-SCRATCHES
1st: OC/C, 3+, 1m (P3, DD)
Most Likely: #5 Geothermal 4-1 3rd
Next Best: #2 Rise Up 5-2 5th
Exotics Use: #3 Rocket Time 3-1 WON ($5.20)
2nd: OC/N1X, 3yo, 8.5f (P4, P3, DD)
Best Value: #4 Pinson 10-1 6th
Next Best: #3 Divine Interventio 7-2 7th
Exotics Use: #1e Oxley entry 5-2 2nd/3rd
Super Add: #8 Unexplained 4-1 5th
3rd: MSW, 3+, 6.5f (P5, P3, DD)
Most Likely: #7 Jazzy Times 3-1 WON ($5.00)
Best Value: #11 Grand Candy 5-1 2nd
Next Best: #10 Jimbo Fallon 4-1 3rd
Exotics Use: #1 Seeking …